Regular price
Sale price
$30.00
Unit price
per
Sale
Sold out
Inspired by the radiance of halos, Catenary's Halo motif is an elegant design of its likeness crafted in human-grade ceramic. Promote health and happiness with this elevated cat bowl that enhances posture, digestion and reduces vomiting and messes. The world's only stacking cat bowl, combine with any other Halo to get custom stacking elevation.
Product Details:
Reduces whisker fatigue
Anti-vomiting bowl, improves digestion
White durable ceramic
Elevated cat bowl / raised cat bowl
Dishwasher-Safe, Microwave-Safe
BPA-Free, Lead-Free
Stacking for custom elevation
6.5" diameter, 3" height
Capacity of 1 Cup/8-oz
Compatible for wet food, dry food, and water
Made in China, Designed in USA
View full details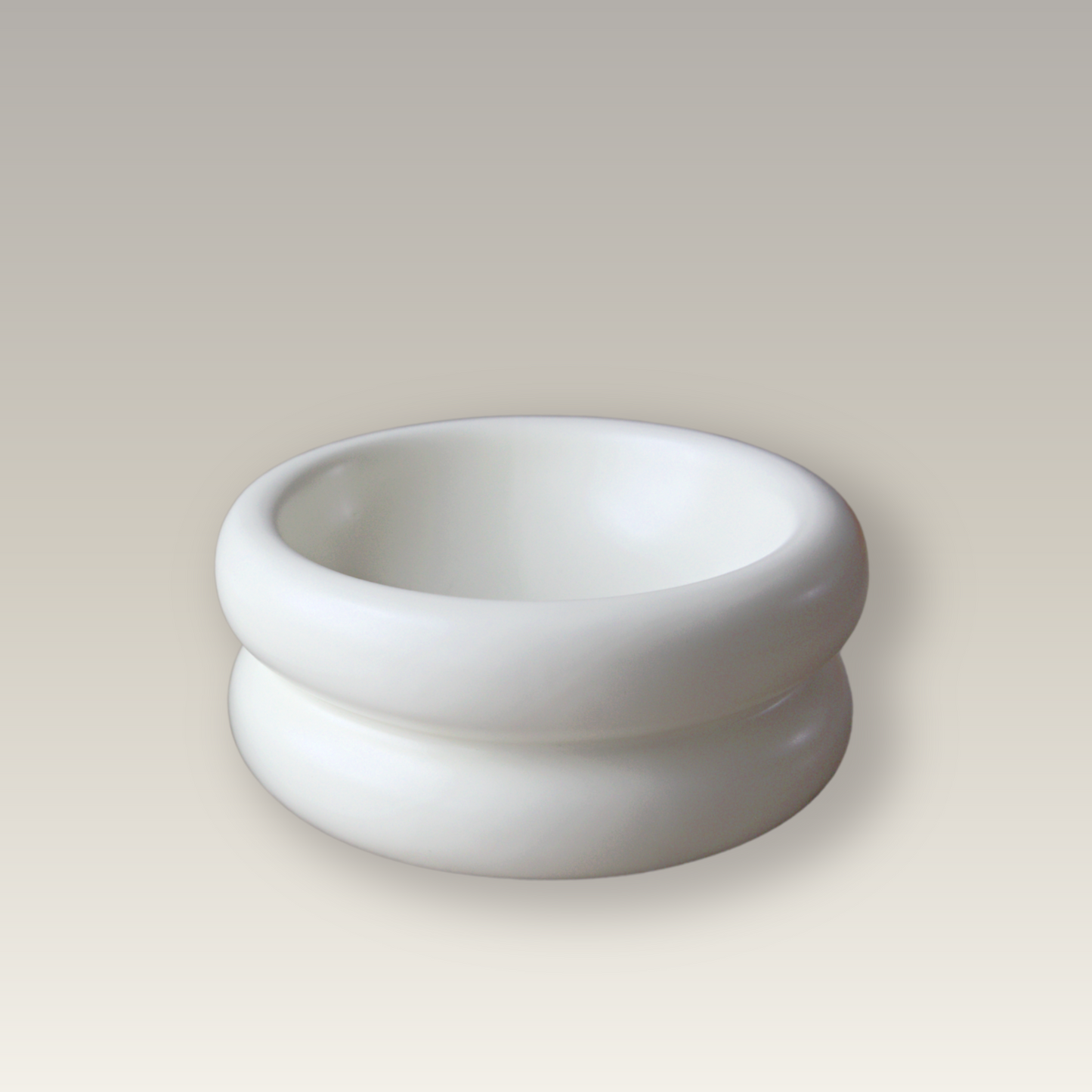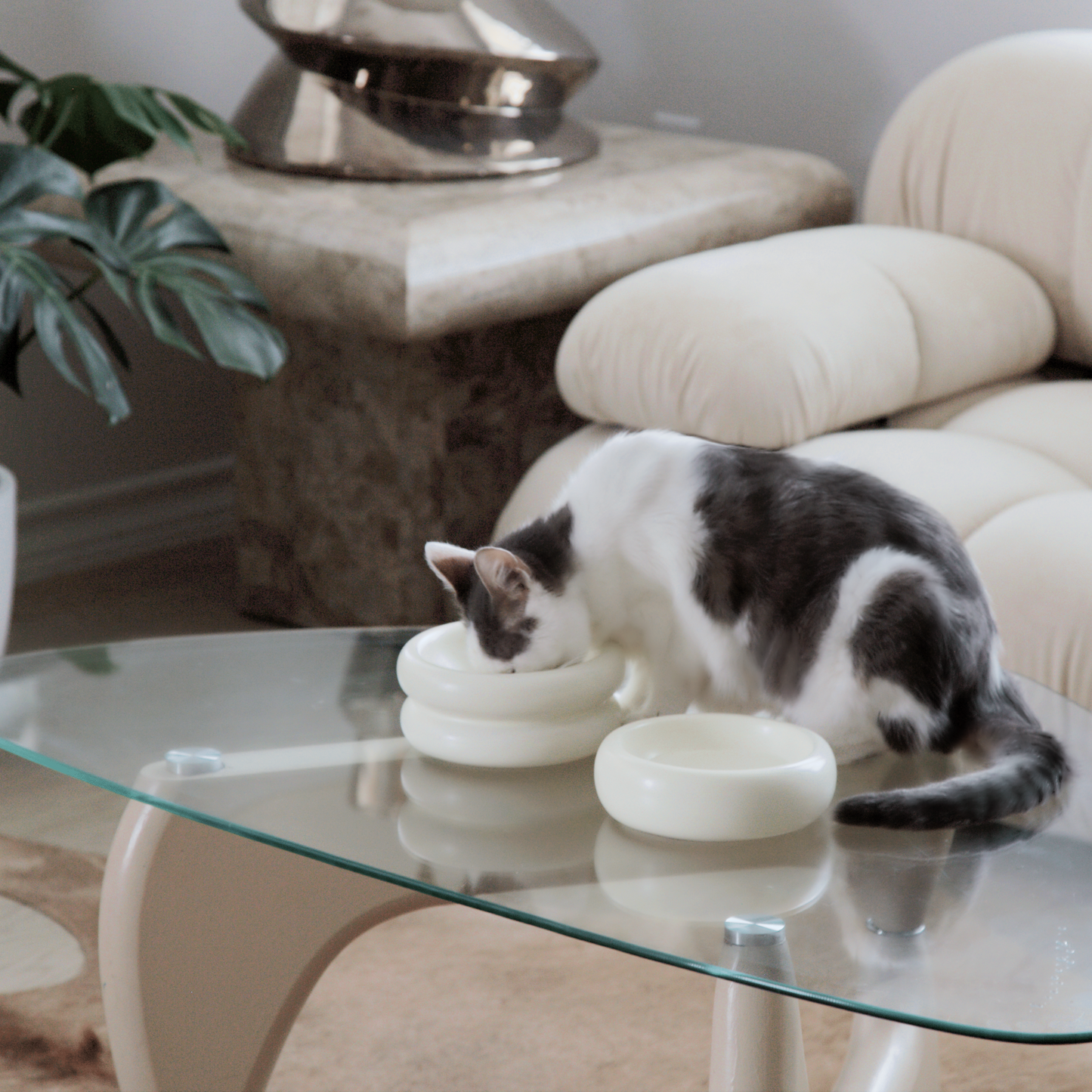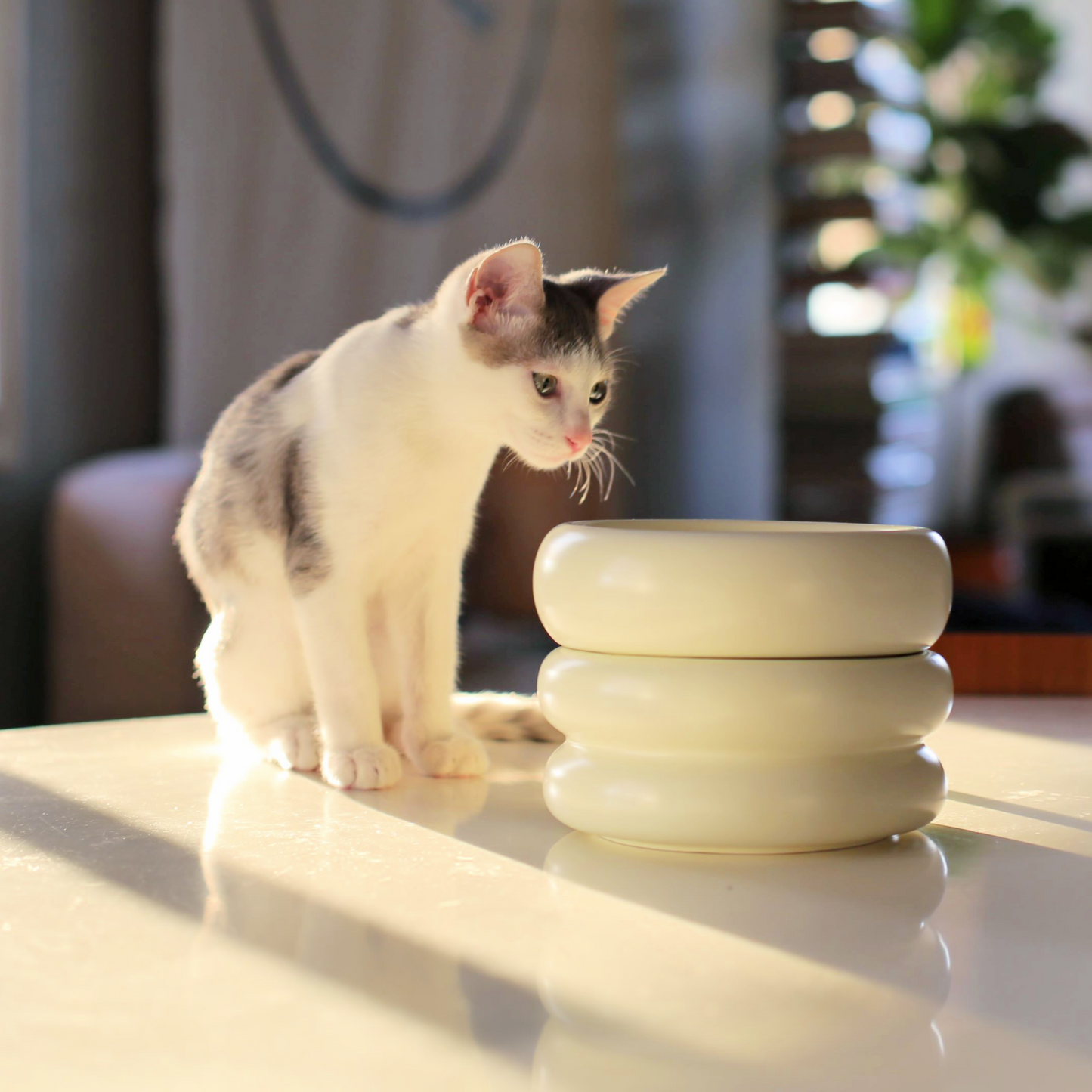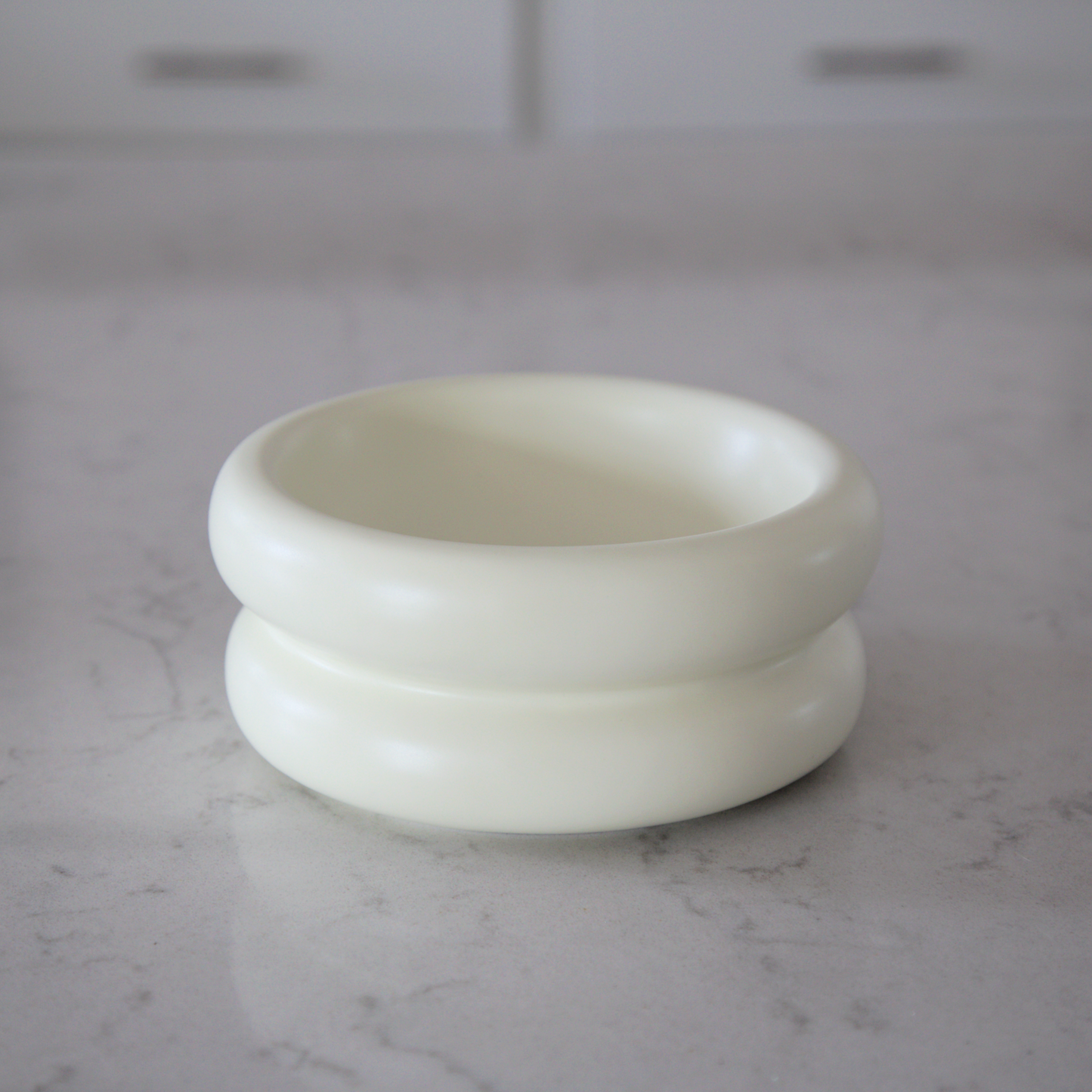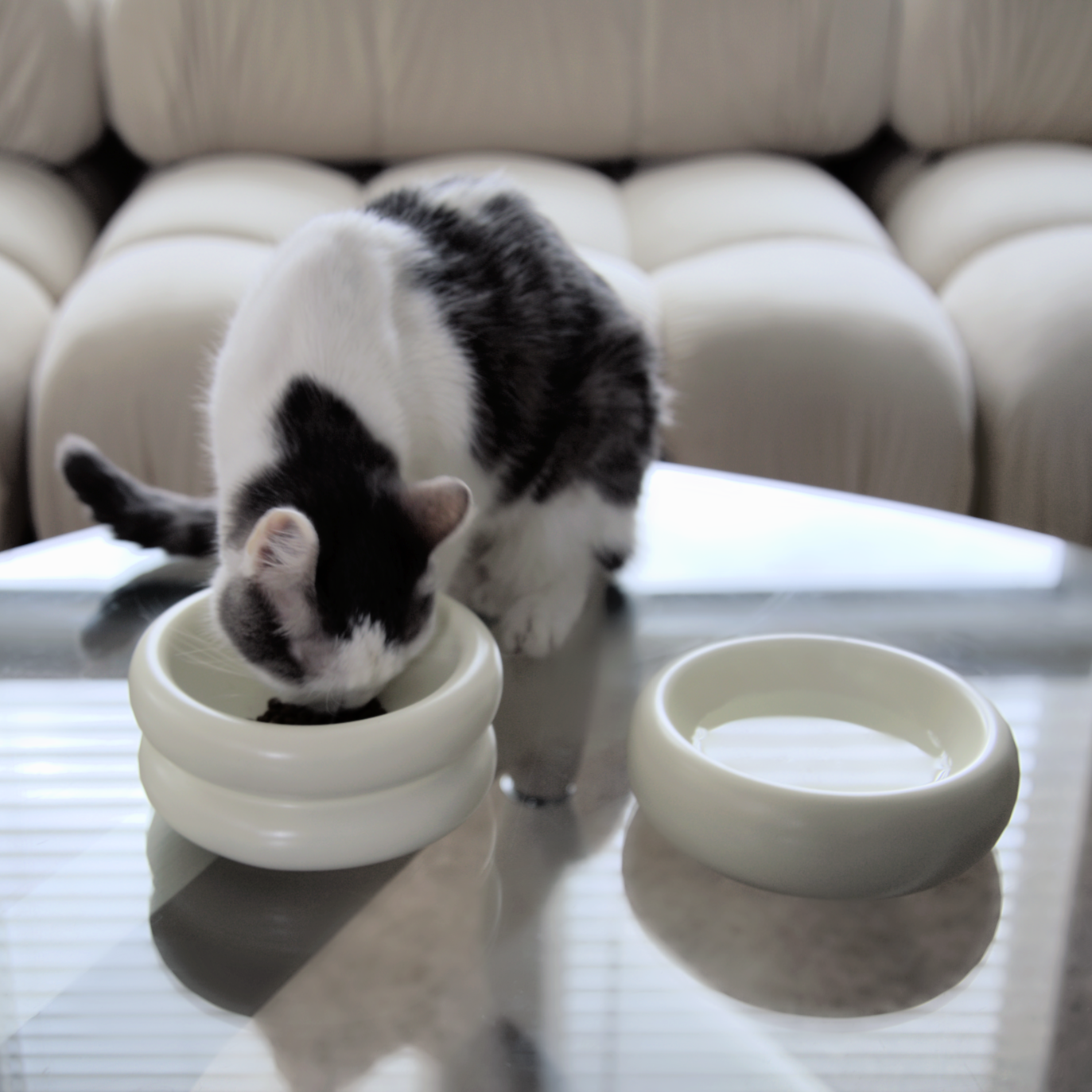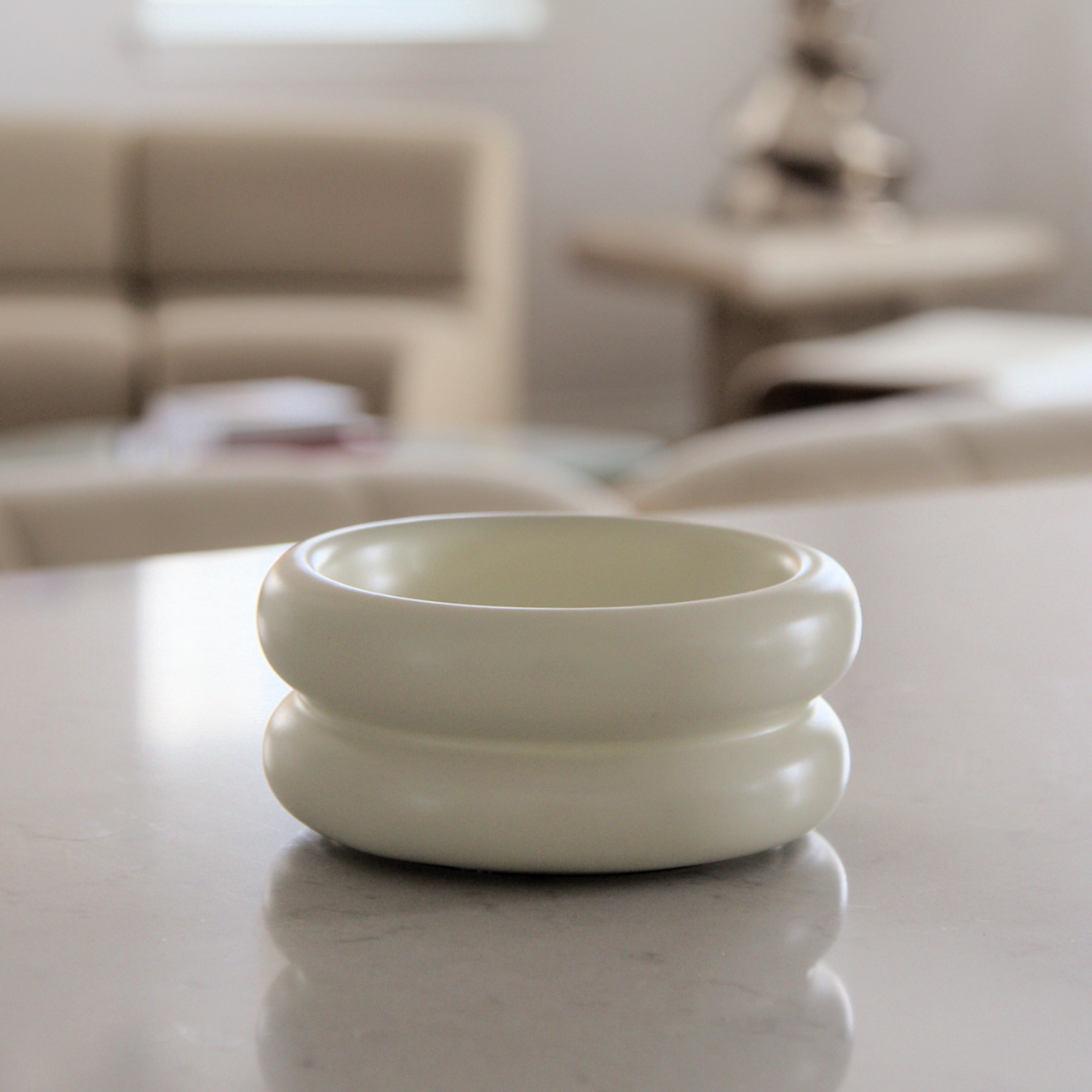 What makes Halo the best modern cat bowls?
Reduces Whisker Fatigue
Our modern cat bowls are thoughtfully crafted with a wide and shallow design to prevent whisker fatigue. Whisker fatigue is a common condition when cat's whiskers are overstimulated or stressed from eating from deep or narrow bowls causing discomfort. Our purposeful design approach ensures mealtime is an enjoyable experience and why cats love the Halo Bowls instantly.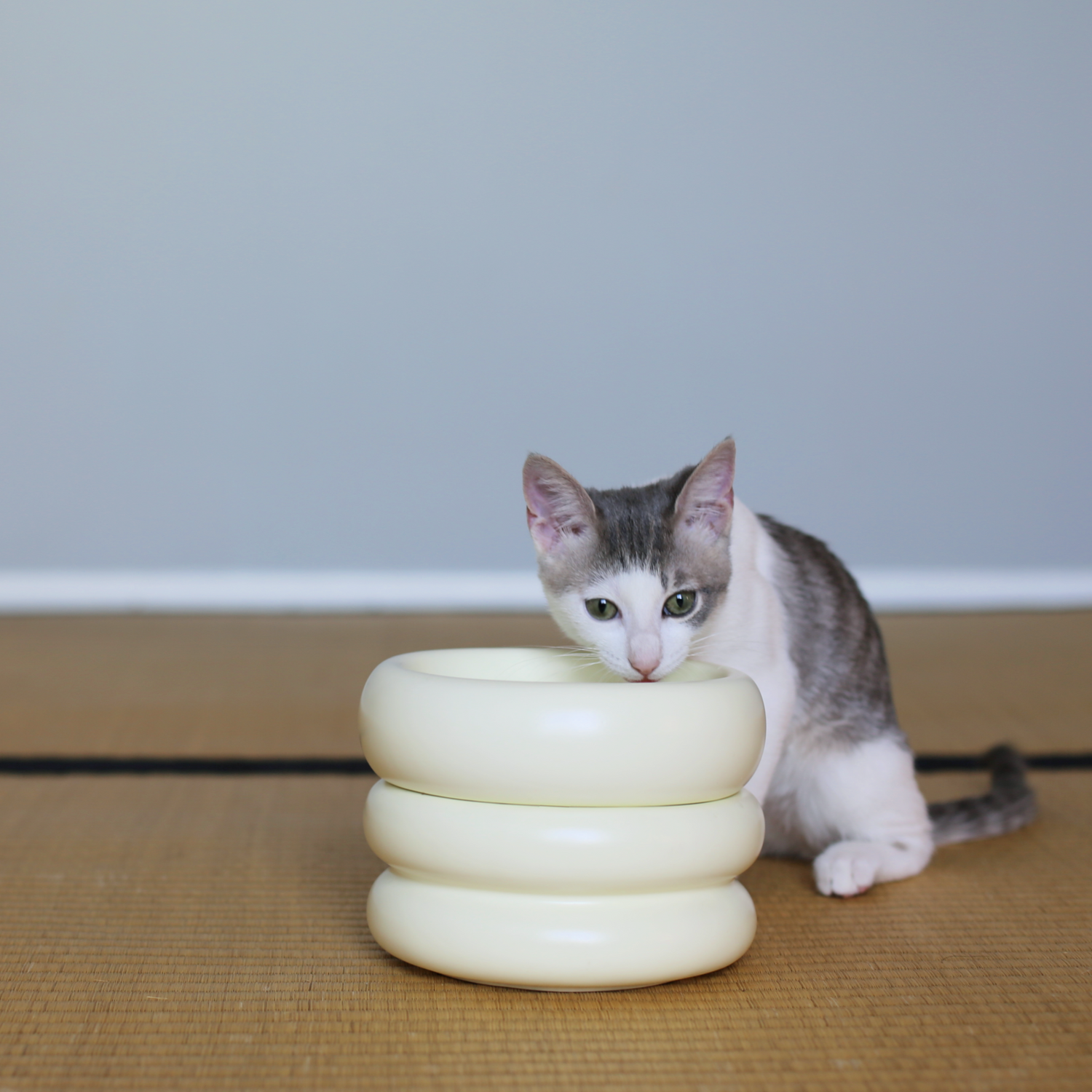 Custom Stacking Elevation
Our innovative stacking feature allows you to customize the height of your cat's dining experience to perfectly suit their unique needs. An elevated cat bowl not only ensures proper eating posture but also promotes better digestion. Plus a raised cat bowl keeps their food off the floor, creating a more hygienic and mess-free mealtime!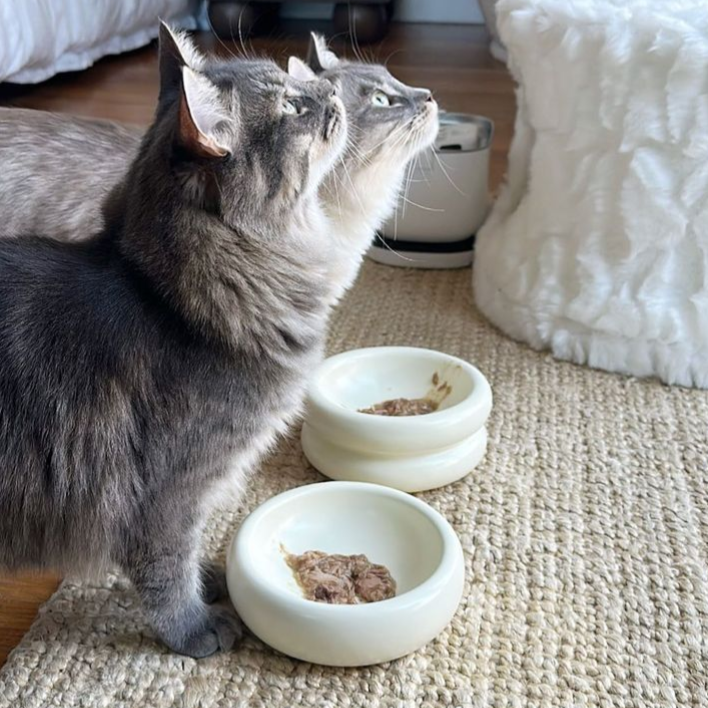 High Quality Ceramic
Crafted from the highest quality ceramic, these bowls are a testament to both elegance and functionality. The choice of ceramic isn't just about aesthetics; it's about providing the very best for your cat too! Our ceramic cat bowls are exceptionally easy to clean, thanks to their non-porous surface, and is durably constructed to withstand the test of time.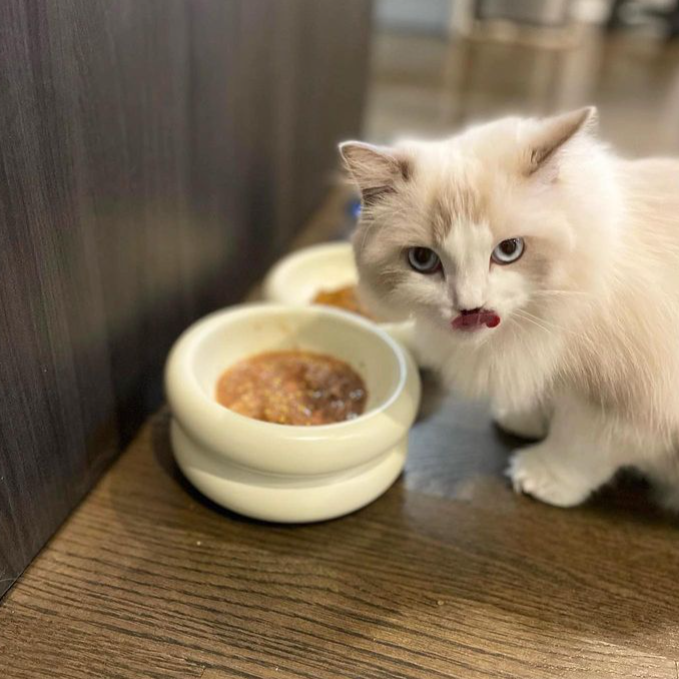 Anti-Vomiting
Elevated cat bowls not only add sophistication to your cat's dining area, but they also bring invaluable health benefits. Halo bowls are anti-vomiting bowls because the elevation reduces the strain on your cat's neck and esophagus during feeding, promoting better digestion and overall well-being. The custom elevation further helps meet you and your cat's unique needs.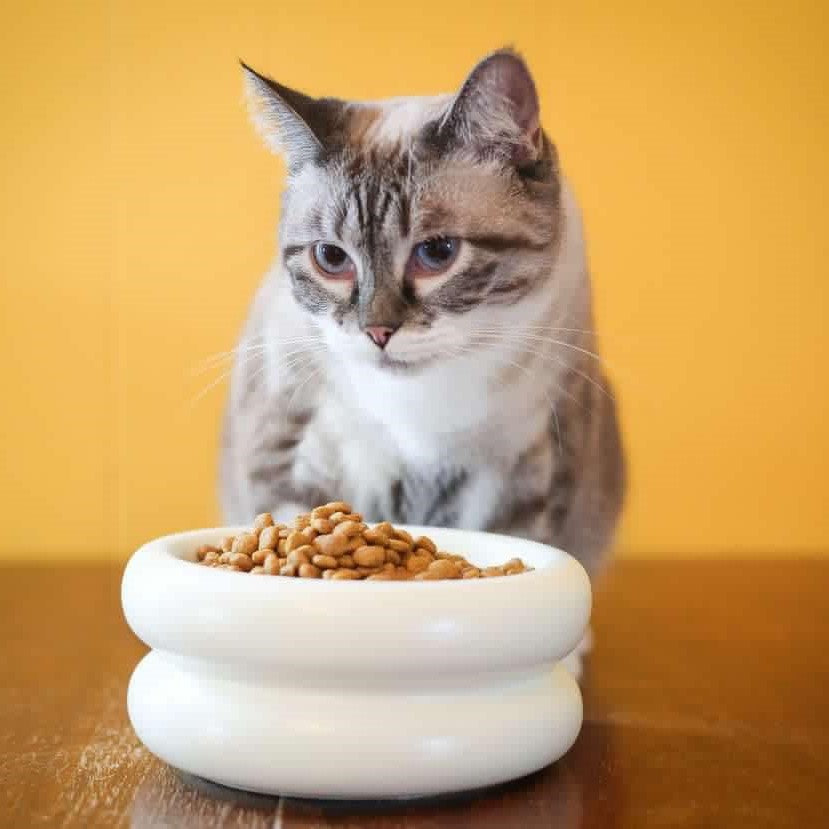 Dishwasher Safe
Our modern cat bowls redefine convenience in pet care because they are so easy to clean. Crafted from high-quality ceramic makes them dishwasher-safe ease, simplifying cleanup with a quick cycle, shake out excess water to dry. For those who prefer hand washing, the smooth, edgeless design ensures no food clings to hidden crevices, making maintenance a breeze.
Modern Aesthetic
At the intersection of aesthetics and functionality, we've crafted a timeless design for our modern cat bowls to pair with a variety of homes. Halo isn't just designed to blend in; they're here to elevate your living space. With clean lines, a neutral palette, and organic form - our modern cat bowls effortlessly enhance your home ambiance.
Frequently Asked Questions
How do I clean the Cat Bowls?

Hand wash with soap and water or place the bowl on the top rack of a dishwasher.
How much food or water can the Bowls hold?

The Halo and Twin Halo both hold 1 -2 cups.
Is the material food safe and BPA-free?

Yes! The material is made of human-grade ceramic which is certified BPA-free and lead free.
What style are these Cat Bowls?

These cat bowls aesthetic are considered organic modern and will fit nicely into any mid-century modern home.
What is the difference between the Halo and Double Halo bowls?
Are these Cat Bowls anti-vomiting?

Our elevated cat bowl, the Twin Halo, helps with preventing vomiting and promoting better digestion because of it's raised design.
Do these Cat Bowls help prevent whisker fatigue?

Yes! These Cat Bowls are specifically designed to prevent whisker fatigue. They feature a shallow and wide design, which is ideal for accommodating a cat's sensitive whiskers. The minimal depth of the bowl ensures that the cat's whiskers are not cramped or strained during mealtime.